We are the Cornwall Karate Club in Prince Edward Island, Canada. We practice Tsuruoka Karate-Do, a style similar to Shotokan based on the teachings of O-Sensei Masami Tsuruoka (10th Dan), the father of Canadian karate. Please also check out our sister club in Stratford, the Island Karate Club.
The last scheduled day of classes for the 2020/21 karate year is Friday, June 11. There will be summer classes at the Island Karate Club open to senior class students, further information to come.
Last Day of Class, June 11
Posted in News and Events on May 6th, 2021 by Stephen DeGrace
The last day of class for the 2020/2021 karate year is Friday, June 11. Summer classes will be available in Stratford for senior students - we will post more information when details are finalised.
Latest Gallery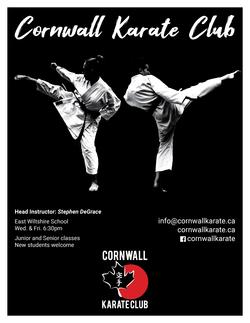 December 24th, 2018 by Stephen DeGrace
We are proud to unveil our new logo and poster created by graphic designer Jake Mutch of the Island Karate Club!